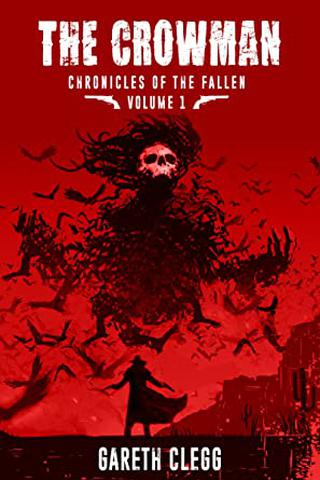 In a dying world, one lone rider is the only hope for salvation.
 Some say the world is shattered, that our way of life is dying. Our sun fills half the sky and the scorched lands struggle to provide enough to sustain us. Still, there has always been hope. But as that fiery red orb descends below the rocky skyline, then comes the shadow: Dark spirits hell-bent on destroying what's left of humanity, as if we needed any help. My name is Cheveyo Santiago. I cheated death as a child, but that trauma marked me, and now I sense the evil in others. So here I am, drawn like a moth to the flame. Though I carry a revolver, I'm no gunslinger, there are plenty faster on the draw than me. My real edge is knowledge. Old family recipes passed down through the ages – the secrets to banish the shadow back to the hells that spawned it. Salt, Brimstone, Silver and Tallow shall be my weapons.
 So, hear this, all creatures and spirits of evil. I know you. I see you. Prepare yourself for judgement. The Crowman is the first novella in a Weird West / Supernatural Western Horror series from Amazon best selling author Gareth Clegg.