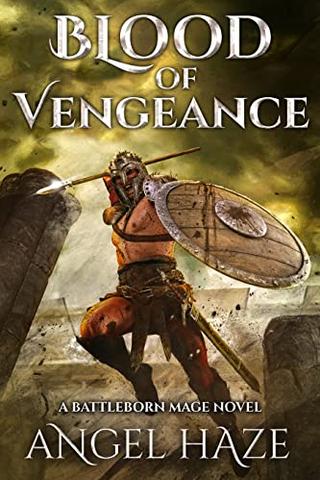 Blood of Vengeance by Angel Haze
In the gladiator's arena of blood and death, magic cuts deeper than steel. Stolen from the streets and condemned to battle as a gladiator, Killien survives by deceit and subterfuge. He must play the role of "Killer," the prince's savage, bloodthirsty champion. Undefeated in battle, Killien wields a secret advantage: the magic enhancing his weapons and fueling his attacks. The cost of losing carries a price worse than death. A wager between his vindictive master and a conspiring rival pits Killien in a fight to the death against a mysterious warrior—one he has no hope of defeating.


Blood of Vengeance is the prequel to the Battleborn Mage series. It is a dark epic fantasy tale of magic, battles, betrayal, and revenge, of gladiators, warriors, monsters, and criminals pitted against each other in a deadly struggle to survive. If you are looking for an action-packed fantasy adventure, escape into the world of Arcanthia where nothing is as it seems.
Adult • Fantasy/Sword and Sorcery