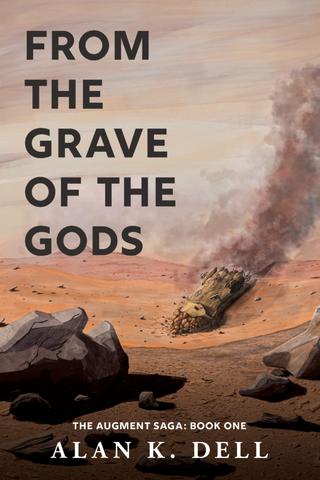 From the Grave of the Gods by Alan K. Dell
Strange lights in the sky.
A Red Planet.
A catalyst to change the course of human history. Commander James Fowler is an astronaut and the first officer of the Magnum Opus, the largest spacecraft ever built, on the first crewed expedition to Mars. The mission: to investigate the mysterious extrasolar object that went down on the Red Planet five years ago. James is living the dream: he gets to go to space and be one of the first to set foot on another world, with his girlfriend, Angela, cheering him on at home. Maybe after the mission, when he's returned a hero, he'll find the perfect moment to finally propose. But his dreams shatter as the mission ends in disaster. Returning to a world reeling from the revelation of what they found out there, James works to piece his life back together and come to terms with what happened. But the mission left him changed, and now he must fight to protect everything he holds dear from those who seek advancement at any cost; a process that makes him question his identity, his place in the world, and what it means to be human.
Adult • Science Fiction/First Contact • Science Fiction/Hard SF