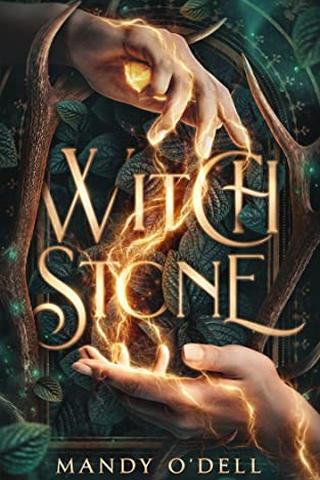 Witch Stone by Mandy O'Dell
A half witch with no power. A warlock who's betrayed his own kind, and the monster that's hunting them both. Destined to fail, Rossi is only a half witch. Her coven, her mom, even her troll were constantly trying to make up for lack of magic, but Rossi knows. And she's over being a burden, but unsure how to fix it. On a stormy night, a bolt of lightning makes the choice for her, while at the same time, sending a pulse out into the magical world. Within hours, strangers start showing up in her small mountain county by the bucketloads. An annoying, but somewhat swoony warlock with plenty of his own secrets.
An unusual unicorn who had delusions of grandeur.
A monster that uses tricks of the mind to trap its prey.
And more witches than Rossi could possibly count. All of them interested in only one thing. Rossi.
Adult • Fantasy/Romantic and Erotic • Fantasy/Epic and High