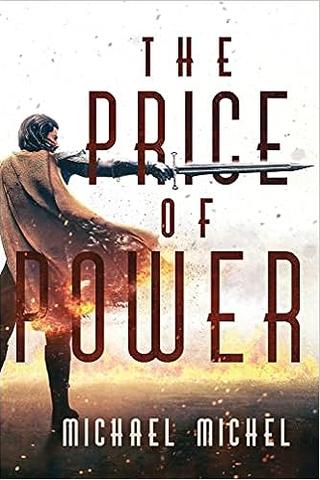 The Price of Power by Michael Michel
Prince Barodane could not hold back the darkness. Not even in himself. He laid an innocent city in its grave and then died a hero. In his absence, war whispers across the land. Power-hungry highborn dispatch spies and assassins to the shadows as they maneuver for the throne, while an even greater threat rises in the South. Monsters and cultists flock to the banners of a mad prophet determined to control reality…and then shatter it. Destiny stalks three to the brink of oblivion. A dead prince that isn't actually dead. Barodane buried his shameful past in a stupor of drugs, drink, and crime, and now, he'd rather watch the world fall apart than wear a crown again. An orphan with hero's blood who is forced to make a harrowing choice: betray her country or sacrifice her first love. And a powerful seer who has no choice at all–her grandson must die. If any of them fails to pay the price… The cost will be the world's complete annihilation. "This book feels like a worthy successor to some of the greats of fiction, including Malazan, A Song of Ice and Fire, and Wheel of Time." - Andy Peloquin, Amazon #1 bestseller of the Darkblade series.
Adult • Fantasy/Dark • Fantasy/Epic and High • Fantasy/Sword and Sorcery • Fantasy/Superheroes
Content Warning: Psychedelic horror, threat of SA, suicidal ideation, drug abuse, mild genocide, gore, violence, language.