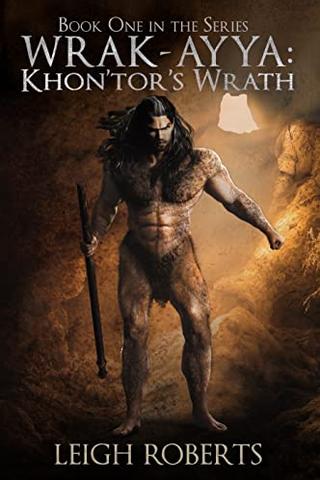 Khon'Tor's Wrath: An Alternate History Epic Fantasy by Leigh Roberts
If she'd known the consequences, would she have made the same choice? An underground, sophisticated community hidden for thousands of years, ruled by the sacred laws handed down by the Ancients. A young Healer — forbidden to pair and committed to the service of the Great Spirit. A handsome protector — compelling but out of reach. A powerful Chieftain — who demands obedience above all else. 
What if… The People's existence is thrown into jeopardy when the young Healer, Adia, breaks a sacred law of the Ancients, putting everyone at risk of discovery by an outside world that will only seek to destroy them. When her Chieftain Khon'Tor, discovers what she has done, he sees the Healer's disobedience as an affront to his authority, and fears her actions will trigger The Age of Shadows — a period of terrible trial foretold by the Ancients. Hated by her Chieftain's mate for reasons she does not understand, Adia faces the biggest battle of her life as she clings to her faith and searches for the strength to endure the consequences of her Chieftain's anger. She was prepared for him to be angry. She was prepared for him to punish her. But she was not prepared for Khon'Tor's Wrath.
Adult • Fantasy/Romantic and Erotic • Historical Fiction/Alternate History • Fantasy/Historical