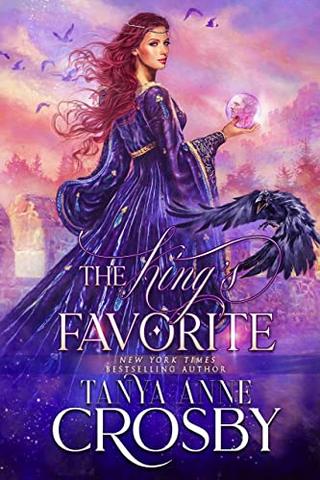 The King's Favorite (Daughters of Avalon Book 1) by Tanya Anne Crosby
The first "magical" episode in Tanya Anne Crosby's epic romantic adventure combining sweeping fantasy with rich historical romance. "Tanya Anne Crosby has created her own mythology, where history and legend collide." — Whiskey & Wit Book Reviews Caught Between Cousins
Fearing her "gifts" will be used to defeat her half-sister, Empress Matilda, Elspeth Pendragon escapes the Black Mountain priory that has sheltered her and her four sisters since her father's death, only to find herself indebted to, of all men, a Scotsman, whose loyalties are in question...

A Man Without a Country
Left to face the wrath of a new sovereign, Malcom Scott is forced to swear fealty to the English king in order to keep the castle he won by slaying his grandsire. Now, having bent his knee to the enemy, he has pitted himself against Scotland, and even his own father. Yet even as Malcom realizes there's no turning back, the late King Henry's favorite illegitimate daughter—a whispered witch—may offer him more than he ever bargained for. Book one of the Daughters of Avalon series begins an epic romantic adventure through one of England's most tumultuous reigns, introducing an alternate historical reality filled with magic, mayhem, and an ancient evil that can only be defeated through the power of love.